Katana 52 ARF

Back in stock!
Choose your options:
Description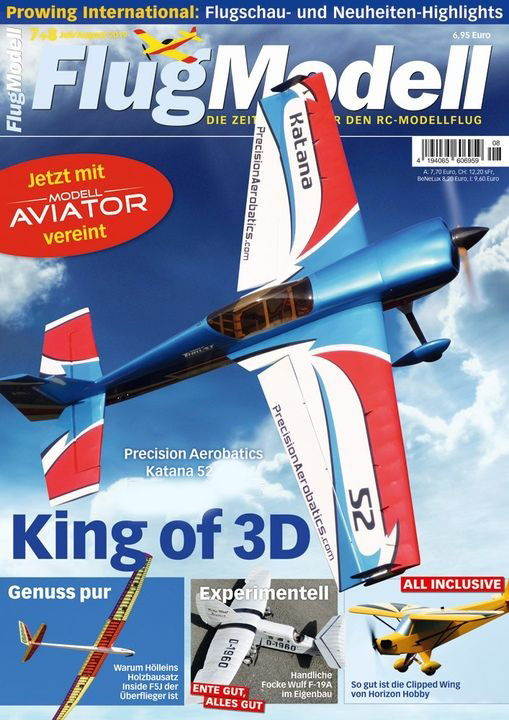 We are proud to present a whole new flying experience to you, based on our most recognized PA aircraft, the legendary Katana.
The Katana 52 is simply a work of art. The intricate design was carefully developed over several years to reach the highest standard in aircraft design and performance, together with a new and efficient iPAs power setup, and two striking color schemes designed by Malcolm Stiles, our very own scheme designer.
The Katana was designed by Shaun Vanunu, the man who delivered the most amazing electric-powered model aircraft available on the market today. Shaun is Precision Aerobatics' chief engineer and co-owner. The man behind PA's unique construction technique called FiberFusion®, which was first implemented in 2006.
FiberFusion® is a sophisticated engineering and construction method, developed and enhanced over the past ten years by Shaun and his team. FiberFusion® uses 100% real carbon fiber, along with competition grade balsa/ply, utilizing carbon fiber where it really matters. Each variance of fiber used in the plane is carefully selected and utilized in a unique way, resulting in a much lighter – yet stronger and more rigid aircraft, that will fly like nothing else!
Shaun's fresh approach to the Katana 52 design brings added benefits even to those who already own each of PA's previous models, as the Katana 52's flight envelope is like no other PA plane: combining the ability to perform new maneuvers never seen before on a PA plane, yet capable of the amazing slow speed handling PA planes are renown for, and precision to boot.
To reach these goals is not a minor undertaking – through hundreds of test flights we ensure you get the specific flight performance we envisioned in the design process. We invested endless efforts to test and retest in different climate conditions, adjusting the CG to get to the exact sweet spot and to guide you, so anyone can reach the peak performance this plane has to offer. We make sure our plane suits you, and your skill level. It's all in the setup, and we cover it all thoroughly in the manual so the Katana 52 can be your sport plane, or your most advanced beast.
The iPAs set up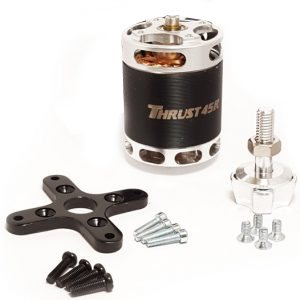 There is a lot to say about the setup, but efficiency is the name of the game. A lighter plane flies better … a lot better!!! This is why our models traditionally feature the lowest wing loading on the market, by far!
We have developed a particular motor for this plane, taking the powerful Thrust 45 and redesigning it with a rear mount, making it the first rear-mounted motor in the Thrust motors series, still equipped with RotorKool® technology for maximum efficiency.
We complete the iPAs (Integrated Performance Airframe-drive System) setup with a PA Quantum 45 EVO HV ESC and a 14.8V 2600mAh pack, swinging a 12×7 wooden Vox propeller, and four NXT-180 HV digital metal gear servos. This iPAs package has proven to be the most powerful, yet most economical and reliable setup possible. Just compare both weight and cost to other 52″ setups available, and you'll be amazed by the value of this package.
This lightweight, yet extremely powerful setup, makes the Katana 52 very responsive, providing absolute control, extreme performance and predictability, so you are able to get out of the most difficult situations with ease.
Best of all, you don't even need to know how to select your ESC, motor, or battery. Or even need to learn how to program your ESC. Everything is done for you and all that is required is to just plug and play. With the iPAs package we have made it as easy as it gets to get it right the first time when it comes to electrics. Not only does the iPAs package make it easy to get it right, it will give you the identical setup (and potential performance) as our Team Pilots.
Flying it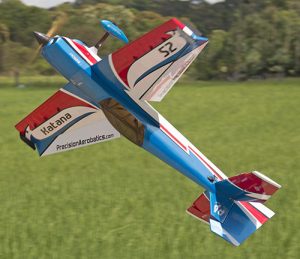 Here is how our lead team pilot, Daniel Dominguez, describes the flight performance:
"Torque rolls are very predictable and smooth, requiring very little control corrections. This means you'll be able to impress all your buddies with the rudder merely inches above the ground without having to be a pro.
Knife edge is simply out of this world stable, with ZERO coupling, making it easy to execute sick knife edge dead slides, tight knife edge loops, and jaw dropping high speed knife edge passes and circuits.
Rolling harriers require very little control input and effort, roll rate has been increased allowing for higher energy flying and faster combinations and stops, which allows very impressive rolling loops in slow 3D and fast speed flight.
Jaw dropping high energy tumbles and precision flight are simply easy to perform, at slow or full speed. Blenders and tumbles stop immediately as the plane is so responsive. It harriers exceptionally well in both upright and inverted, with no wing rock. Knife edge spins are beautiful, and very easy to control the exits without a worry about it over-rotating.
Apart from excellent high energy and 3D flight characteristics, the Katana 52 performs amazingly in the precision flying department, allowing you to mix 3D and precision, and widen the scope of aerobatic maneuvers that can be mastered and performed. It's capable of the longest and most impressive slow rolls you can imagine, beautiful rolling circles, perfect point rolls, and amazing snap rolls that stop so fast that it feels like you are mentally connected with this airframe.
The production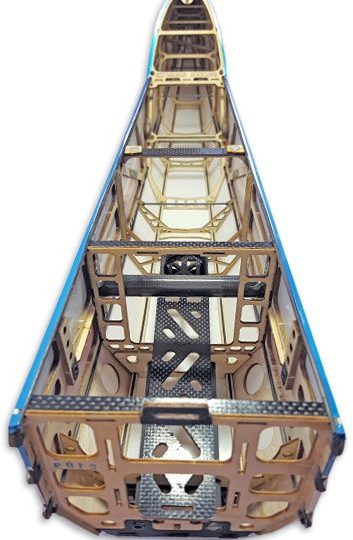 The Katana 52 is pre-assembled by our skilled staff, each specifically trained in building models using our most advanced FiberFusion® construction techniques to date; using only the finest grade material, all cut by state-of-the-art laser and CNC machines. In order to attain uniform performance for each and every model manufactured, each plane is consistently crafted on highly sophisticated and accurate jigs. Further, each set of wings are individually matched to their fuselage and all receive matching serial numbers(something most factories don't do even in giant scale production). We test-assemble each airframe before shipping and ensure precise wing incidence, alignment and fit.
Two wing halves are removable, making it easily transportable for a model of this size. The wings are joined together with a carbon fiber wing tube and carbon fiber sleeve, that makes the Katana 52 a compact and durable aircraft. All flight surfaces are fully airfoiled, and the ailerons are already pre-hinged with the gaps sealed . For maximum aerodynamics, the aileron design and construction in this model is exceptional, made in such a way that the hinge gap is completely sealed as part of the wing, similar to the full size high-performance aerobatic planes. This is indeed quite complex to produce: the ailerons fit into the wing trailing edge tunnels, being glued and aligned in the factory. Despite the laborious production of this design we insist on producing the ailerons this way, as it ensures perfect aerodynamic flow over the airfoil, resulting in maximum efficiency of the control surfaces. To us, it is the aerodynamic performance that counts most.
Following PA tradition this model too gives the word QUALITY a whole new meaning. From the design through the construction, the hardware, level of finish, and the attention to detail are second to none. Our Katana 52 is a TRUE ARF, 99% built for you in our factory. The brief assembly is a joy, and most modellers will have it setup in just a few evenings with the help of our online video build guide series, PA Builds.
Specifications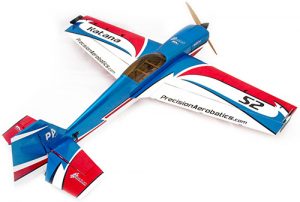 Wingspan: 1,320mm / 52 in
Length: 1,300mm / 51.18 in
Wing area: 575.6 sq. inch
Flying weight (AUW including 2200mAh 4S battery & spinner): ~1410g / 49.73oz/3.11lb !!!
Wing loading: 12.44oz/sq.ft
Note: Vortex Generators and Carbon fiber spinner are not included in the kit
Drive System
Required for completing the kit:
PA Thrust 45R outrunner motor
PA Quantum 45 Evo ESC
PA Gen2 LiPo pack 11.1v or 14.8V 2600mAh
4x Nexatec NXT-180HV servos
VOX 12×7 / 13×5 wooden propeller
2.17″ PA Carbon Fiber Spinner
iPAs Combos
Combos include the following:
iPAs Drive:
The Drive package includes
Katana 52, two colors to your choice
PA Thrust® 45R back mounted outrunner motor with RotorKool® Technology
PA Quantum 45A Evo High performance Programmable ESC with High Voltage SBEC
CNC machined precision prop adapter (We decided to include this adapter instead of common prop adapters usually bundled with motor accessories to avoid performance robbing, vibrations and motor mount structural damage).
iPAs Xtreme:
The Xtreme package includes
Katana 52, two colors to your choice
PA Thrust® 45R back mounted outrunner motor with RotorKool® Technology
PA Quantum 45A Evo High performance Programmable ESC with High Voltage SBEC
CNC machined precision prop adapter. We decided to include this adapter instead of common prop adapters usually bundled with motor accessories to avoid performance robbing vibrations and motor mount structural damage.
PA V4 Lipo 2,600mAh 14.8V 25-50c
Nexatec NXT-180HV servos – 4pcs (NEW High end, best in class! Torque monster, High Speed, and Ultra Precision / FULLY CNC machined)
Thin gauge twisted light extension lead (made in the same German factory as our giant scale airplanes HD leads). Due to its fine high quality strings it is extremely flexible preventing RF noises and features low internal resistance.
Set of 4 Carbon Fiber extended servo arms specifically designed to achieve the desired linkage geometry for full control surface movement. Note: these are different to the micro servo arms sold with other. If ordered later use item AC-2211
Low resistance Original Amass XT60 Plugs and Gold plated bullet connectors for the best electrical connection and power delivery to the drive.
Vox 12 x 7 Wooden Propeller
What is iPAs? – Integrated Performance Airframe-Drive System

NO COMPROMISES, NO MODS, NO HASSLE
THIS IS THE REAL DEAL: PERFORMANCE OUT OF BOX
WHAT YOU SEE IN OUR VIDEOS IS WHAT YOU GET WITH iPAs
Unlike glow aircraft where it is mostly a matter of bolting on a specific size engine, the options for electric flight gear are simply overwhelming and matching electric gear to an airframe is a complex task for the average modeler and quite often can be very confusing.
Most manufacturers direct their customers to acquire a "compatible" motor and ESC or at best offer a "Combo" package that comprises of an off-the-shelf motor and ESC that would, in theory "fit" within the model's power requirements.
Surveys we conducted showed that each and every EP models flyer has experienced at least one if not more of the following problems:
Unpredictable handling problems caused by reduced wing loading due to oversized motors or battery packs or ancillary gear.
Overheating or unwanted ESC cut outs due to over propping or undersized motors
Handling problems due to drastic shift in CG and overall weight distribution.
Unacceptable flight duration due to inefficient "hot" motors or undersized packs
Airframe structural failure due to increased aerodynamic loads caused by oversized drives and packs.
Overheating and swelling of battery packs caused by serious drive mismatch.
Less than optimum motor performance due to ESC incompatibility.
Crashes as a result of servo gear failures caused by excessive loads on the control surfaces or exceeding the maximum airspeed limits.
A huge disparity in flight performance observed in the promotional videos against actual aircraft.
Premature Motors, ESC and Battery failures or performance degradation over time due to mismatch setup.
Gear does not properly fit the airframe and requires modification.
We do not believe modelers should have to live with compromises in flight performances.
Through hundreds of hours of flight testing our airframe designs, we have established that there is a direct correlation between airframe and drive system, which influences the desired aerodynamic performance. This means that airframes and drives should not be treated as independent items, but as one integrated system.
Due to the extreme lengths taken in the design of the airframe, and the unprecedented flight testing period to finally achieve the desired aerodynamic characteristics, we felt a complete solution for this model is necessary. As a result, we have developed our iPAs, PA Integrated Performance Airframe-Drive System.
Each iPAs component has been carefully selected, tested individually and on the airframe itself. Any impacts on the overall flight performance and aerodynamic characteristics have been identified and addressed to ensure that all iPAs components interact in full synergy, as an integrated flight system within the constraints of the design specifications. Each component has then been further refined. The result achieved is a perfectly matched setup, successfully meeting the desired performance criteria.
For the first time, flyers have the unique opportunity to experience the exact aerodynamic performance as envisaged by our chief designer and team of test pilots minus all the guess work and unnecessary expense.
Customer Reviews
---
Had my 20th flight on the Katana 52 today and love that plane.

With my recent XR52 order, your current lineup of PA planes is now in my fleet, nice! 😊
Simen Lange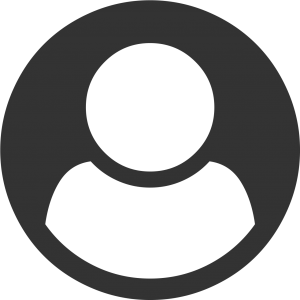 ---
Ok success flying the Katana!! I was gentle with it trying to get the feel of it. It really does fly nice. Watching a lot of precision aerobatic videos from PA, I have a lot to learn. It flies like a boss!!
Sean Brousson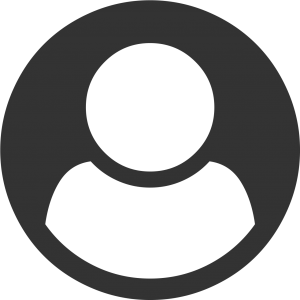 ---
Loving this plane more and more with each flight.
Charles J Zera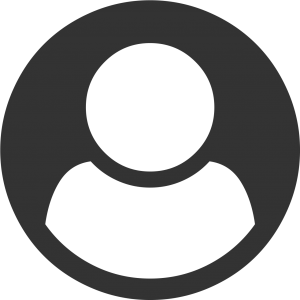 ---
This is my third PA plane and I love your products and support. The how to videos are excellent!
Tyson Herring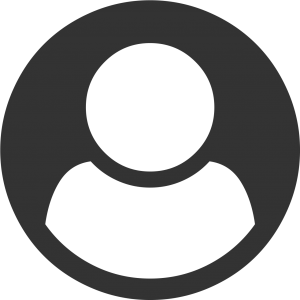 ---
I inspected the K52 and it looks great. Thank you for your extended help
with this airplane, it is much appreciated. I will always do my best in
sending you referrals. Precision Aerobatics produces and excellent product
that people need to know about, thanks to you and Adad.
Michael Munoz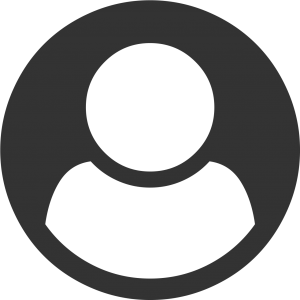 ---
konnte heute mal den 'Jungfernflug' mit eurer 52er Katana machen.
Mit das Beste was ich je am Himmel hatte ! Top Verhalten in allen Situationen ! Keine Launen ! Der ganze Flieger is 'just the sweet spot" !
BRAVO auch zur Qualität der Konstruktion ( … da sieht man, 'daß einer weiß, was er tut' …) !! Auch die Anleitung ist vorbildlich gemacht !
NOTHING IS BETTER THAN THE ORIGINAL !
Schön, daß es euch gibt !
Grüße
Peter O'Grady (Germany)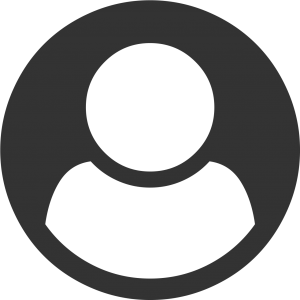 ---
Thanks! I finally got out to maiden the Katana 52 today. Michael, Daniel and all of PA, you guys are right on! PA you hit it out of the park with this airplane. All I needed was a couple clicks of down elevator and it really did fly like it was on rails. The guy standing next to me could not believe this was a first flight. Plenty of power and very stable. The first time I turned it into knife edge it just stayed locked in. Absolutely ZERO coupling. I did do a couple of snap rolls and they too were awesome. I did not attempt any low and slow 3D maneuvers but maybe further down the road as my skills improve. Landing was a non-event. Like most PA planes, kill the power and it just floated down. Just control your decent with the throttle. Although it is very early on with this plane, I would not hesitate to recommend it to anyone that has moved beyond basic skills. GET IT, you will not be disappointed.

I hope this helps as I could not be more impressed as with the K-52.
Tom Rehm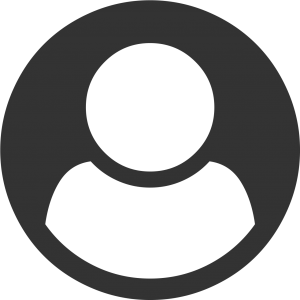 ---
"what shall I say? I am totally thrilled!!! the Katana is by far the best plane I ever had only one click to have her flying straight.

Simply super super good. She can be quick, she can be slow.. flies fully neutral and does what she needs to do. Rolls quicker than a lightning if you what and this totally straight. Climbs neutral up and down. I already did make 6 flights and cannot get enough of it… Landings are extremely easy..only 2 click of power and super soft landing.

It is not that the other PA planes fly badly.. but the Katana 52 is simply the BEST
Thomas (Germany)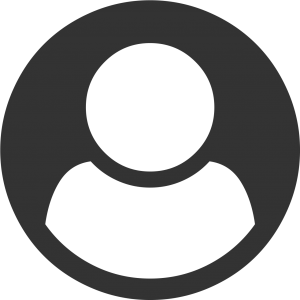 ---
The Katana is a joy to fly! Stable, crisp, & clean flight characteristics. A blast on 4S
Marty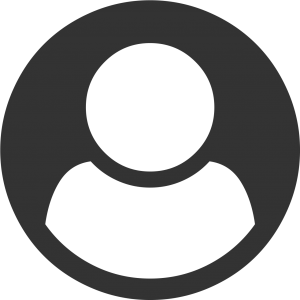 ---
Flew mine on Friday, only got a few flights in before the weather ruined the late afternoon but man does that Katana 52 fly well.
Hans Kahlert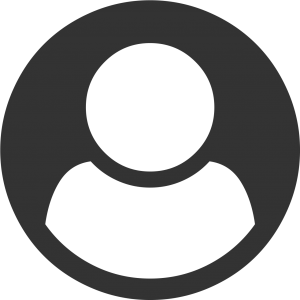 ---
Loving my new K52. The roll rate on this thing is perfect! Fast enough for sharp rolls to opposite knife edge and quicker rolling harriers but not so fast as to make it twitchy. The spins are Insane! Pop tops, flat spins, crankshafts, just so perfect. Not so floaty that it's hard to lose altitude yet still rock solid in a harrier. This plane struck the balance of everything so perfect.
Alex Joseph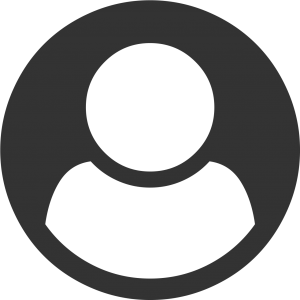 ---
I now have about 40 flight on the Katana 52″ . I truly love it! What a great set up too . The 45R motor is the coolest running motor I have ever used . And the nxt 80 servos are exceptional servos. Altogether a 10.5 out of 10. This airplane can do it all. No bad habits at all .

From blenders to knife edge rolls, super slow high alpha to fast and precise point rolls I love it. I hope you develop more R series motors for my larger airplanes as a replacement motor these rock too.
Todd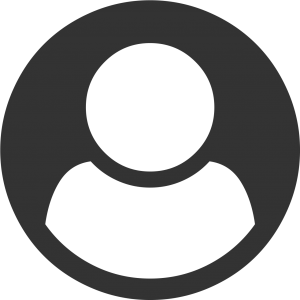 ---
Its the best electric plane i have flown! capable of everything from slow 3d to high energy tumbles and precision aerobatics, its my favorite plane that always goes with me to the field! Many non PA customers tried it at Joe Nall for the first time and LOVED it, all of them ended up buying one, it is that good!
Daniel Dominguez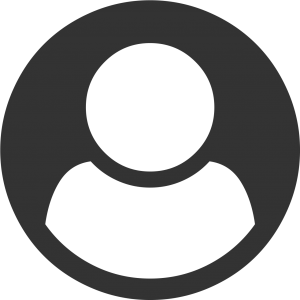 ---
This plane has out flown any of the competitions planes that I have flown, I always recommend this aircraft to people who are looking for a plane in the 48-52″ range, This plane is the best PA plane on the market so far, I actually use it to practice my IMAC routine and does the sequence better than the old plane I used last season.
Alex Fredrickson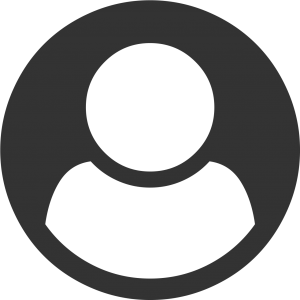 ---
I finally maddened mine!!!!!!! Unbelievable plane. Just perfect. I only got a couple flights in higher wind middle of the afternoon, but I absolutely love this plane! Seriously. It was just awesome. You know, I cannot say enough about this plane. Funny thing is on pop tops and high energy stuff, I need to work on my technique. IT actually does them better than the heavier planes and at the top, because of PA planes' ability to just stop on a dime, the elevator is about 30% more effective. at the same throws it seems. So Iam having to change my inputs. So cool It flattens out in a milisecond at the top. Unbelievable… I love it!
Michael Wargo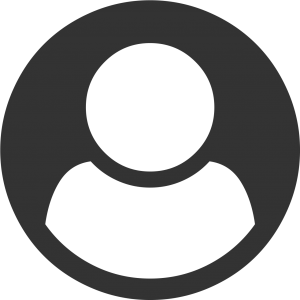 ---
What did impress me most…is the cleanness of the flying…she is quick, but also very stable during landings at slow speed…and very responsive…but it is very different from the other PA planes (as for example the XR52…)
Jonathan (France)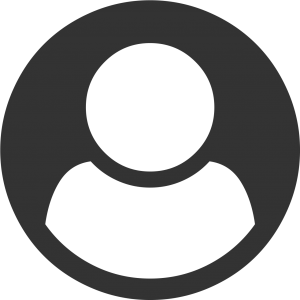 ---
This plane has excellent power to weight ratio and flies soooo good.
Will Nate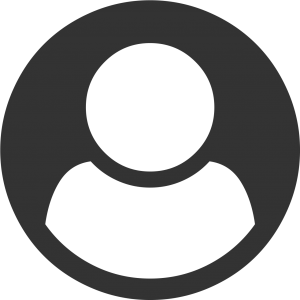 ---
This model is a beast in every condition!..i like it!
Davide Pascale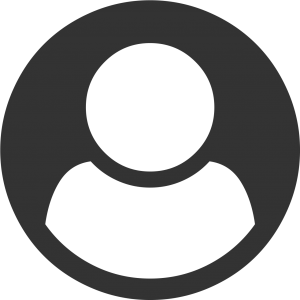 Build videos
Episode 1:
Introduction

Episode 2:
In this Episode of PA Builds Hans' covers servo installation and the building of both types of linkages found on PA planes.
Episode 3:
In Episode 3 of PA Builds Hans Kahlert continues explaining the propert techniques and methods of construction your PA ARF. Topics cover include: Installation of the tail, motorbox, and the pull-pull system
Episode 4:
Hans Kahlert continues the build video series with Episode 4.
Topics covered include:
Landing gear assembly
Installation of the Motor, ESC, and air scoops
Cowling alignment and mounting
Installation of the Optional CF Vortex Generators
Episode 5:
Hans Kahlert demonstrates the basics for a good radio setup as well as the methods to properly balance your model and its prop
Soldering Guide:
PA Team Pilot Hans Kahlert continues along the "Builds" series with a special episode covering the proper techniques for soldering electrical components of your model. These methods are applicable for all soldering procedures including servo extensions and battery connectors.
Recommended Props
Vox 12×7 wood (on 4s setup only) an excellent prop for those looking for fast roll rates and high energy aerobatics, still capable of good slow and low 3D
VOX 14×8 (on 3s set up only) An excellent match with overall performance for fast aerobatics, high energy/high performance and extreme 3D
VOX 13×5 wood (on 4s set up only) or 15×6 (on 3s set up only) – Excellent prop for slower 3D and flying in smaller fields. This prop offers an excellent balance of speed and thrust for any type of flying using, gives a feeling of flying a giant scale plane with unlimited thrust.
Vox 13×8 wood (on 3s setup only) Excellent prop for sport flying and longer flight times, also a good prop to practice precision aerobatics.
We strongly recommend getting more than one propellers as they transformed the plane and gave a very different feel. See which one suit best your personal style and preference.