XR-52 ARF


Note: you CAN order the XR52 with the V1 motor mount (for Thrust 45 motor). Please make a note in the special request field on check out.
Choose your options:
Description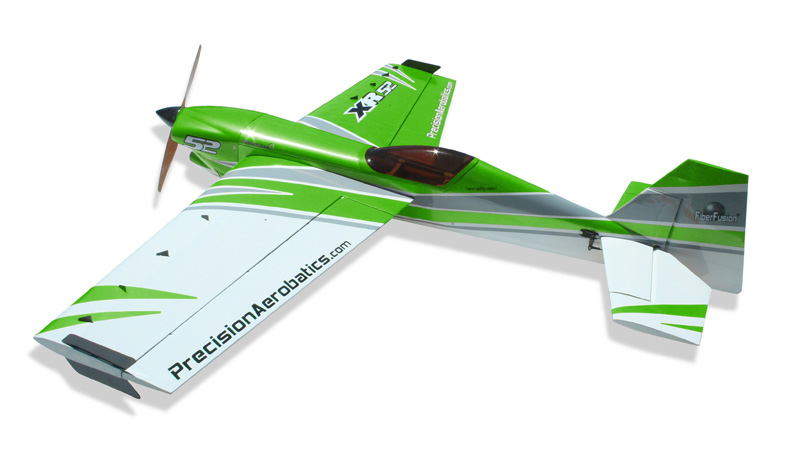 The XR-52 is an exciting addition to the NEXT Generation PA series of planes, giving you a perfect balance between precision flying and slow 3D capabilities. Versatility is the name of the game: with just a swap of a prop you get a completely different flying plane.
Use a Vox 13×5 wooden propeller for amazing low and slow 3D performance, for sport flying or a smaller field. Swap to a Vox 13×6.5 wooden propeller and get ready to experience the ultimate show-stopping Freestyle machine!
For this model, the aim was to take the best looking bird in the sky and enhance its flying characteristics – to suit more flyers, from intermediate through advanced – all based on our customers feedback.
Borrowing only styling lines from our successful PA Bandit we approached this project with an otherwise clean slate. The new XR-52 is not only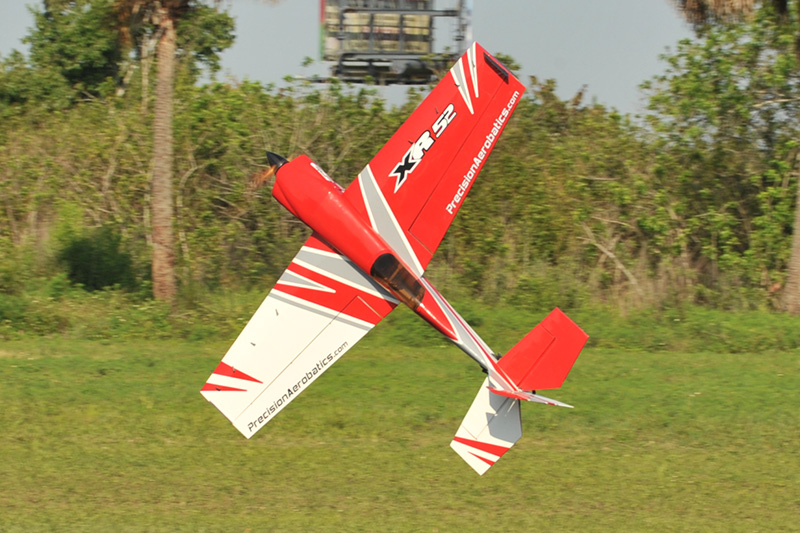 larger but features unique custom-designed airfoils, a longer fuselage and numerous other design elements that were completely engineered specifically for this project – giving the XR-52 a fresh and exciting feel. The unique design expands and enhances the flight envelope, allowing you to perform manoeuvres one would only expect from a much larger model.
This right sized 52″ wingspan design will surprise you with its impressive giant-scale feel: being capable of stable, true and straight lines with unlimited power to recover from any situation. The XR-52 is incredibly lightweight and rigid. Couple its huge control surfaces to its feather-like lightweight and an incredibly low wing loading proves the XR-52 to be a floater that will respond immediately to your stick inputs.
To reach peak performance we have meticulously tested the set up components together with the airframe in order to deliver the exact flying experience we were after. We ended up developing a new Thrust motor for the XR-52 to reach its targeted performance level- a ballistic 2.5:1 power to weight ratio (approximated).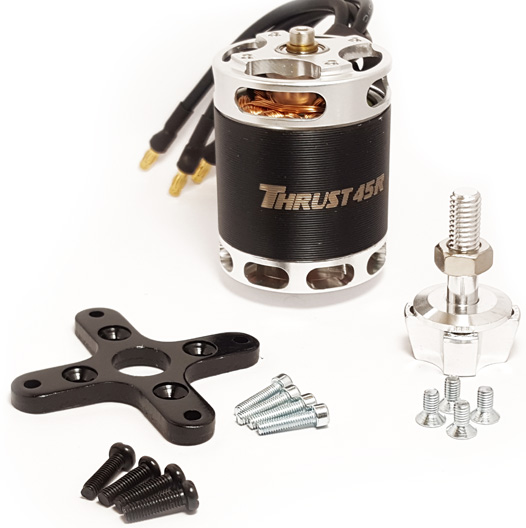 With this level of power it's easy to get out of trouble if your thumbs make a mistake – which is crucial when flying slow 3D right on the deck. This intensively-tested power set up makes the XR-52 an extremely responsive model, allowing for absolute control, predictability, and extreme performance.
The XR-52 performs best with the iPAs Xtreme – a PA Thrust 45R motor, a PA Quantum 45 Evo ESC (with a switching BEC), together with a single PA 2600mAh 14.8V (4S) Lipo, and either of the VOX 13×5 or 13×6.5 wooden propellers. With the iPAs packages, we have made it dead simple to get the setup right the first time out. Not only that, it will give you the identical setup (and potential performance) as our Team Pilots demonstrate in our videos.
Here is what our lead team pilot said about the XR-52:
"I was amazed by the tightest waterfalls I've ever seen, the most axial and easy to do rolling harriers, completely FLAT spins, beautiful slow rolls the length of the field, easy to do rolling circles, EASY hovers and elevators, the list of maneuvers is endless.. this plane is designed to make you feel comfortable with all maneuvers and make you look good while doing them!"
Daniel Dominguez
The XR-52 is pre-assembled by our skilled staff, each specifically trained in building models using our most advanced FiberFusion® construction techniques to date; using only the finest grade material, all cut by state-of-the-art laser and CNC machines. In order to attain uniform performance for each and every model manufactured, each plane is consistently crafted on highly sophisticated and accurate jigs. Further, each set of wings are individually matched to their fuselage and all receive matching serial numbers (something most factories don't do even in giant scales production). We test-assemble each airframe before shipping and ensure precise wing incidence, alignment and fit.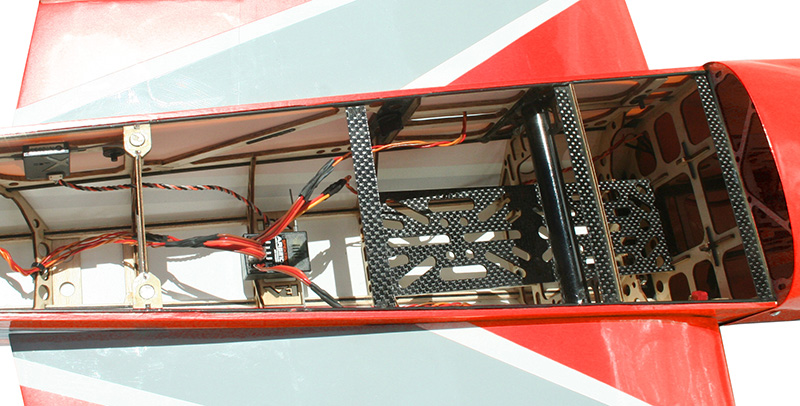 Two wing halves are removable making it easily transportable for a model of this size. The wings are joined together with a CF wing tube and CF sleeve that makes the XR-52 a compact and durable aircraft. All flight surfaces are fully airfoiled, and the ailerons are already pre-hinged with the gaps sealed . For maximum aerodynamics, the aileron design and construction in this model is exceptional, made in such a way that the hinge gap is completely sealed as part of the wing, similar to the full size high performance aerobatic planes. This is indeed quite complex to produce: the ailerons fit into the wing trailing edge tunnels being glued and aligned in the factory. Despite the laborious production of this design we insist on producing the ailerons this way, as it ensures perfect aerodynamic flow over the airfoil resulting in maximum efficiency of the control surfaces. To us, it is the aerodynamic performance that counts most.
Following PA tradition this model too gives the word QUALITY a whole new meaning. From the design through the construction, the hardware, level of finish, and the attention to detail are second to none. Our XR-52 is a TRUE ARF, 99% built for you in our factory. The brief assembly is a joy and most modellers will have it set up in just a few evenings with the help of our online video build guide series, PA Builds
Specifications
Wingspan: 1,321mm / 52 in
Length: 1,243mm / 48.94 in
Wing area: 586.3 sq. inch
Flying weight (AUW including 4S battery & spinner): ~1393g / 49.13oz/3.07lb !!!
Wing loading: 12.06oz/sq.ft
Note: Vortex Generators and Carbon fiber spinner are not included in the kit
Required to complete:
PA Thrust 45R outrunner motor
PA Quantum 45 Evo ESC
PA Gen2 LiPo pack 14.8V 2600mAh 25-50C
4x Nexatec NXT-180HV servos
VOX 12×7 / 13×6.5 / 13×5 prop wooden propeller
2.17″ Carbon Fiber Spinner
iPAs Combos
Combos include the following:
iPAs Drive:
The Drive package includes
XR-52, two colors to your choice
PA Thrust® 45R outrunner motor with RotorKool® Technology
PA Quantum 45A Evo High performance Programmable ESC with SBEC
CNC machined precision prop adapter
iPAs Xtreme:
The Xtreme package includes
XR-52, two colors to your choice
PA Thrust® 45R outrunner motor with RotorKool® Technology
PA Quantum 45A Evo High performance Programmable ESC with SBEC
CNC machined precision prop adapter
PA V4 Lipo 2,600mAh 14.8V 25-50c
Nexatec NXT-180HV servos – 4pcs (NEW High end, best in class! Torque monster, High Speed, and Ultra Precision / FULLY CNC machined)
Thin gauge twisted light extension lead (made in the same German factory as our giant scale airplanes HD leads). Due to its fine high quality strings it is extremely flexible preventing RF noises and features low internal resistance.
Set of 4 Carbon Fiber extended servo arms specifically designed to achieve the desired linkage geometry for full control surface movement. Note: these are different to the micro servo arms sold with other. If ordered later use item AC-2211
Low resistance Original Amass XT60 Plugs and Gold plated bullet connectors for the best electrical connection and power delivery to the drive.
Vox 12 x 7 Wooden Propeller
What is iPAs? – Integrated Performance Airframe-Drive System

NO COMPROMISES, NO MODS, NO HASSLE
THIS IS THE REAL DEAL: PERFORMANCE OUT OF BOX
WHAT YOU SEE IN OUR VIDEOS IS WHAT YOU GET WITH iPAs
Unlike glow aircraft where it is mostly a matter of bolting on a specific size engine, the options for electric flight gear are simply overwhelming and matching electric gear to an airframe is a complex task for the average modeler and quite often can be very confusing.
Most manufacturers direct their customers to acquire a "compatible" motor and ESC or at best offer a "Combo" package that comprises of an off-the-shelf motor and ESC that would, in theory "fit" within the model's power requirements.
Surveys we conducted showed that each and every EP models flyer has experienced at least one if not more of the following problems:
Unpredictable handling problems caused by reduced wing loading due to oversized motors or battery packs or ancillary gear.
Overheating or unwanted ESC cut outs due to over propping or undersized motors
Handling problems due to drastic shift in CG and overall weight distribution.
Unacceptable flight duration due to inefficient "hot" motors or undersized packs
Airframe structural failure due to increased aerodynamic loads caused by oversized drives and packs.
Overheating and swelling of battery packs caused by serious drive mismatch.
Less than optimum motor performance due to ESC incompatibility.
Crashes as a result of servo gear failures caused by excessive loads on the control surfaces or exceeding the maximum airspeed limits.
A huge disparity in flight performance observed in the promotional videos against actual aircraft.
Premature Motors, ESC and Battery failures or performance degradation over time due to mismatch setup.
Gear does not properly fit the airframe and requires modification.
We do not believe modelers should have to live with compromises in flight performances.
Through hundreds of hours of flight testing our airframe designs, we have established that there is a direct correlation between airframe and drive system, which influences the desired aerodynamic performance. This means that airframes and drives should not be treated as independent items, but as one integrated system.
Due to the extreme lengths taken in the design of the airframe, and the unprecedented flight testing period to finally achieve the desired aerodynamic characteristics, we felt a complete solution for this model is necessary. As a result, we have developed our iPAs, PA Integrated Performance Airframe-Drive System.
Each iPAs component has been carefully selected, tested individually and on the airframe itself. Any impacts on the overall flight performance and aerodynamic characteristics have been identified and addressed to ensure that all iPAs components interact in full synergy, as an integrated flight system within the constraints of the design specifications. Each component has then been further refined. The result achieved is a perfectly matched setup, successfully meeting the desired performance criteria.
For the first time, flyers have the unique opportunity to experience the exact aerodynamic performance as envisaged by our chief designer and team of test pilots minus all the guess work and unnecessary expense.
Customer Reviews
---
First and foremost I would like to say, what an incredibly beautiful plane. The fuselage structure is a work of art! my compliments on a beautiful plane both inside and out!
Matthew Helms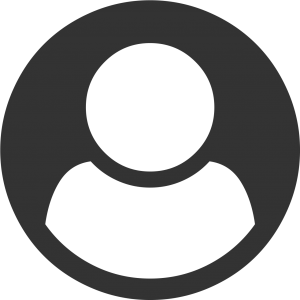 ---
I want you to know that I am very proud to have this plane, I feel I am in an elite group of people that fly only the best!
Chris Bonham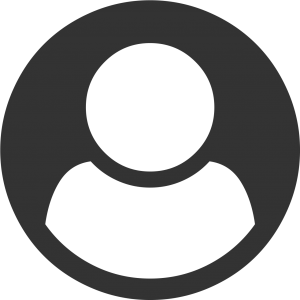 ---
I flew nothing but foam for a lot of scale and war birds till I got my first PA plane a xr52 first flight landing was perfect and these planes honestly are easier to fly then any of my foam planes have since bought the xr61 and ultimate thanks PA for building amazing air planes
Chris Flanders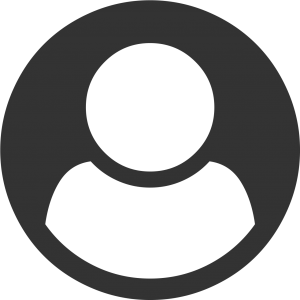 ---
Just wanted to drop a quick thank you and commend your team for the quality of the XR-52 I just received. Plane is in great shape, packing layout is well organized and everything was well secured. Very excited to get this together, keep up the great work.
Ethan Cobb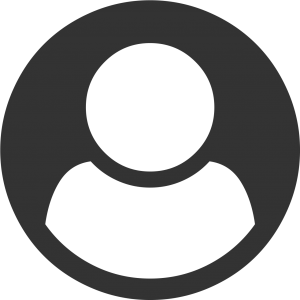 ---
I just received my order for the XR 52 after just 3 work days. It arrived in perfect order. After inspecting it, it was everything in perfect order. I'm amazed at the build quality. The price to quality ratio is outstanding. Honestly, for the price, it's an amazingly well put together airplane, beautiful job with the covering and the components from the IPA package look very good. I can't wait to start putting it together. Thank you for your great customer service. I know I'll be getting in touch for parts and maybe a bling package, so I look forward to future business with you. Thank you.
Luis Lopez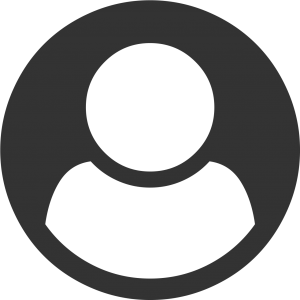 ---
WOW What a Super Airplane !!!

We had Record High Temps here Sunday 25th January for Washington State here in the USA. Super Calm Day and got up to 61 Degrees Fahrenheit.

Flew MY Red and Blue XR52's over and over again and what a Blast to Fly!!! I Let My Longtime Flying Buddy Don Fly My Blue Version and He couldn't Believe How intuitive and connected He Felt to this Plane.

We've Built Well Over 100 ARF's Between Us and This Plane Responds Perfectly to His Every Input.

I also Had My Bandit with Me to see Difference. The XR52 is The Best Feeling 3D Plane that Precision Aerobatics has !!! The More I Fly It The More I Love It !!!

The More Flights I Get on Them and with few Minor Tweaks to My Radio The Happier I Am !!! Glad I Bought 2 and May Even Later Buy 3rd Green Version !!! Everyone was Checking Them Out Up Close at Our Flying Club Field.

All Love The Gorgeous Color Schemes That Really Look Fabulous Up in the Air. Can't Ask or Expect anything more than this from New Airplane !!!
Rich Grow @ RCGroups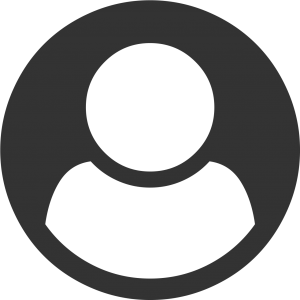 ---
Just did a close inspection of my Christmas present.
Absolutely perfect! Oh, I'm so good to me!
Very, very nice construction; the weight of the fuselage,
out of the box, feels virtually negligible and feels very strong.
Building starts next week, with the maiden most likely in the new Year.
I have to try to match my part of the build to the quality of the PA build.
swisso @ RCGroups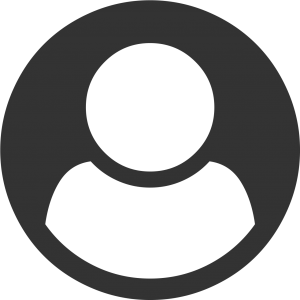 ---
What a beautiful Christmas gift
Got my blue XR52 yesterday the 24th just some hours before our Christmas party
I am so happy, I can't tell you
ipscwolle @ RCGroups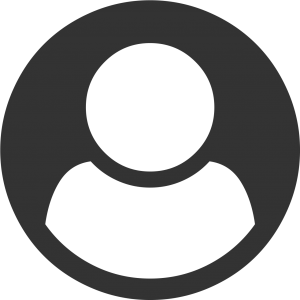 ---
Hey guys, I started my assembly.
Happy to report that everything is straight as an arrow and covering is flawless. ho hum, yawn… typical PA quality!
aftica @ RCgroups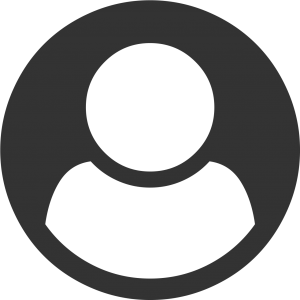 ---
Hi, I am back with a big grin 2 days ago we had the first sunny day after weeks. All snow melted away. And just the night before my XR-52 was completed and adjusted.

A bit high-strung I got it in the air, take off after 1 m only. And it was amazing, absolutely no trim clicks necessary. Top Speed is fantastic, on 3D flight unbelievebal what is possible. I also own 2 Addiction X, but you can't compare anything.

Have flown 6 packs 4S 3000 mAh with the 13×5 the first day, and yesterday it was sunny again
So another 6 packs but with the 13×6,5. This is now my favourite one.

Today it's raining, weather forecast very bad for the next 5 days.

But I can dream
ipscwolle @ RCgroups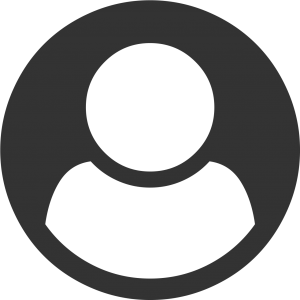 ---
Thanks everyone at the PA team! I have nothing but great things to say. Designing, manufacturing, distribution and support are all fantastic. I love my PA planes!
Yazz @ RCGroups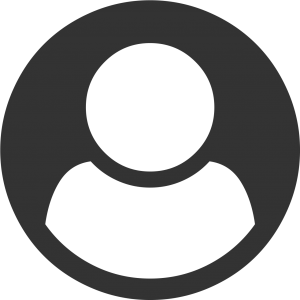 ---
All I need to do is put the servo's in and she is ready and as you said earlier ultimate I could not beleive how well everything fit absolutley no sanding and perfectly straight. Thanks PA for the awesome plane and support!!! All I can say is OMG this is a animal!!! For all of you still building you are going to be extremely impressed on how she fly's. UNBELIEVABLE!!! I really can't believe how fast it flies and then turn around and fly it so it is just barely moving. This will be my backseat baby sorry ADX but just amazing!!!
jasonille @ RCGroups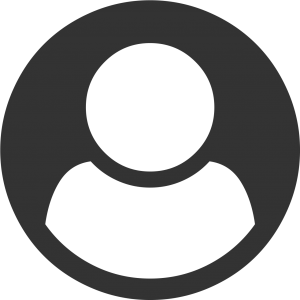 ---
On monday (Australia Day Holiday!) I did the maiden and another 20 or so flights. Have to say I am really happy with how this plane performs. Very good at at high energy moves ….. loving the KE spins that are so quick the plane spins off like a frisbee from the centrifugal force when you let the rudder go…. and the noise!!!!

Fantastic rolling circles and rolling harriers too, rolling aroung in high alpha doing tight circles is a breeze. Better than any other plane of this size / weight that I own that's for sure. AND it pretty mutch lands itself!…. how is this possible with a plane that can pull off such wild moves

I threw my entire book of tricks at the XR52 and it took it all and wanted more. Not saying it's a big book, but enough to test a plane.
Lusby @ RCGroups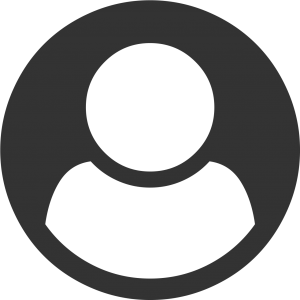 ---
I've Owned Most PA Planes and All EXTREME FLIGHT EXP Series Planes. This New XR52 Just Feel Intuitive and More Connected than All over 100 ARF's My Flying Buddy Don and I Have Built and Flown. Over 1/2 ARF's We Built are Giant Scale 3D Gassers NOT ELECTRICS!!!

I Asked Don Fly My XR52 see What He Thought ??? He's Flown My Bandit too !!! The Bandit's More Skitterish and Squirrely Than The XR52 is to Fly !!! Don's Quote After Flying XR52″Wow Rich I've Never Felt Any Plane So Intutive and Connected to My Every Input and a Feeling Of Being Totally in Precise Control Of Aircraft. It's Like XR52 Reads Your Mind and Does It !!!

The More Flights I Get On My 2 XR52's The More I Love Them !!! Best of All I Can Carry up too 4 Fully Assembled Ready Fly Planes This Size Inside My 4 X 4 !!! Also the XR52 has Bigger Fuselage That Makes It Way Easier By Far To Change Your Batteries and Keep Flying !!! A MAJOR PLUS +++
Rich Grow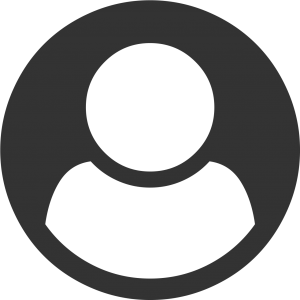 ---
My green XR-52 has arrived from Aus. It looks better in the flesh than on screen

I'm really excited to get her assembled and in the air.
demonGti @ RCGroups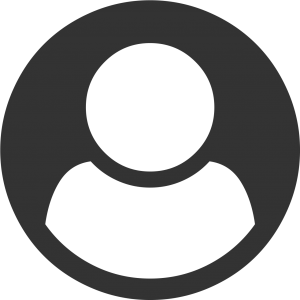 ---
Maiden flight this morning, very impressed with it. Can be completely insane or just float around the sky, glad I took 7 batteries Landing is very easy as I could power off and float it in.

You will not be disappointed with it. had another 7 flights today, if your on the fence about getting this plane….do it. It is so nice to fly, lands easily and even on windy days its nice.
Soma888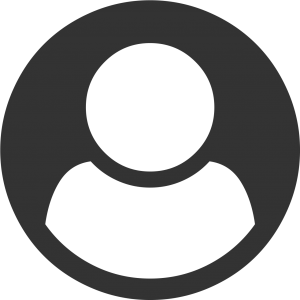 ---
Maiden today! Quite windy but, OMG what a machine!
Love it. And so far only with the 13×5 prop; full iPAs.
swisso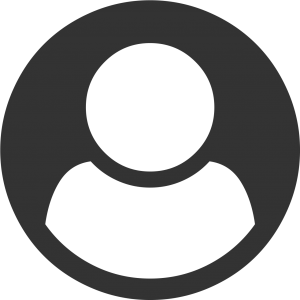 ---
Just got back from flying it again it is really unbelievable it is so fast on a upward line it is whistling and then the pop top is insane right into a downward line screaming and then just kill the power and it floats like a butterfly. This plane is truly amazing I just hope my X and XL don't get to jealous because I haven't had them out since flying the XR!!!
jasonille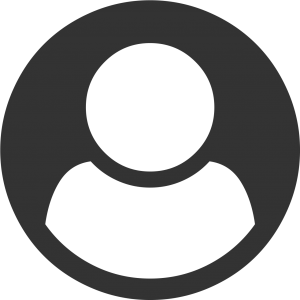 ---
I went also to do the maiden of the XR-52…., After the first flight all can I say is " Wow"….. looks like the old Bandit, but more stable on all maneuvers, and rocks solid…. awesome ship…¡¡¡¡ Till now my experience about the XR52 is quite good. Is a stable, honest, 3D and Aresti platform, not many airplanes on its size performs so good. Compared with the Bandit is another step to perfection… it gives a feeling of lightness and crisp control even in not so good meteo. just push the battery a little forward and it goes straigh…
Even with my Axi motor that is not so powerfull as the T45 , ship performs extremely well and for the quality of the kit, materials, design and…. performance… you receive the reward of every buck invested…kudos again for P.A. ….
With my best regards…
Manolo.
ultimatetwo @ RCGroups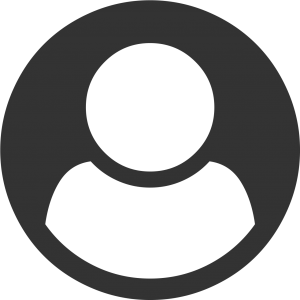 ---
Today, after 10 weeks of rain, snow and gusty / heavy wind we had a first visit of the spring time here in SW Germany. Sun and 18 degrees centigrade.
And, I had 12 pcs. 4S 3000 mAh, which are empty now
This plain with the too technical name XR-52 is soooooo great to fly, awsome And the landings are a dream, just float in. About a start we don't have to talk, either from the ground, after some 80-100 cm she is airborne, nor from the Hand. Handstart is funny, just let her loose in an angel of 30 degree and 3/4 throttle
ipscwolle @ RCGroups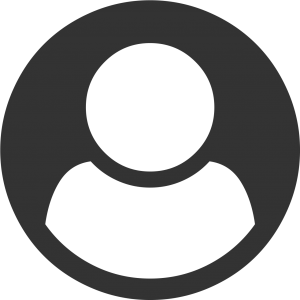 ---
Maiden the XR 52 yesterday and must say she is a dream to fly. Uncoupled knife edge was a pleasent surprise. Take offs and landings are a breeze even on tall grass.
redbaron1 @ RCGroups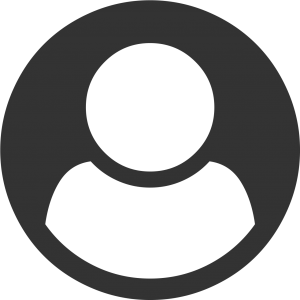 ---
I am getting used to my XR 52, this is the 7th flight. It is an excellent plane. Very predictable, no coupling.
Thomas B.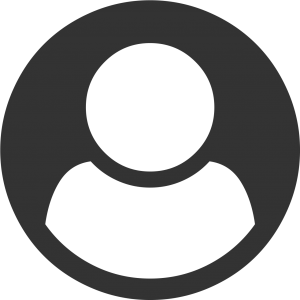 ---
The XR-52 has arrived!! Looks AWESOME. Finally got the time to maiden the XR52. What a sweet plane.
Helfox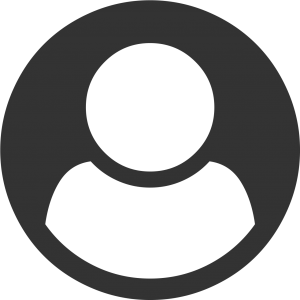 ---
By the way I really like the XR 52 what a great plane! Rolling circles rolling loops and waterfalls are easy. Inverted harriers no problem. I haven't had a single issue with the new xr52 its a great product! This one came, was built no electrical no anything problems have it for only a couple of weeks and I already have more than 40 flights on it!

I'm looking forward to receiving my addiction on sat. Its in Guatemala. I bought a brand new one. From RC Americas.
José Carlos Zablah Larin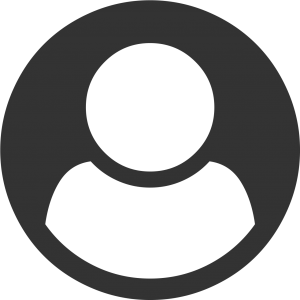 ---
Completed my XR 52 2 weeks ago. I have to say that whoever created the manual did an unbelievable job. The most fun I ever had putting together an
airplane. Accurate beautifully illustrated instructions. A real pleasure. I wish all kits could come with instructions like yours. Initial flights were
excellent. Just added the VG's and looking forward to improvement in flight characteristics. The only complaint I have is the wheels seem to be
extremely delicate. Very slight hop on landing resulted in a cracked hub and caused the overlying wheel pad to crack. Beautiful plane. Maybe just
have to get another one in a different color. Thank you.
Louis Rosner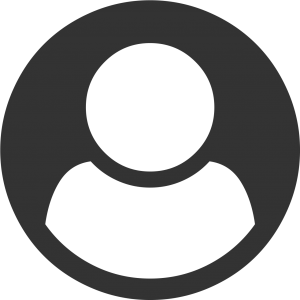 ---
Videos
Build videos
Episode 1:
Introduction

Episode 2:
In this Episode of PA Builds Hans' covers servo installation and the building of both types of linkages found on PA planes.
Episode 3:
In Episode 3 of PA Builds Hans Kahlert continues explaining the propert techniques and methods of construction your PA ARF. Topics cover include: Installation of the tail, motorbox, and the pull-pull system
Episode 4:
Hans Kahlert continues the build video series with Episode 4.
Topics covered include:
Landing gear assembly
Installation of the Motor, ESC, and air scoops
Cowling alignment and mounting
Installation of the Optional CF Vortex Generators
Episode 5:
Hans Kahlert demonstrates the basics for a good radio setup as well as the methods to properly balance your model and its prop
Soldering Guide:
PA Team Pilot Hans Kahlert continues along the "Builds" series with a special episode covering the proper techniques for soldering electrical components of your model. These methods are applicable for all soldering procedures including servo extensions and battery connectors.
Recommended Props
Vox 12×7 wood (on 4s setup) an excellent prop for those looking for fast roll rates and high energy aerobatics, still capable of good slow and low 3D
VOX 13×6.5 wood (on 4S set up) or 14×8 (on 3S set up) An excellent match with overall performance for fast aerobatics, high energy/high performance and extreme 3D
VOX 13×5 wood (on 4S set up) or 15×6 (on 3S set up) – Excellent prop for slower 3D and flying in smaller fields. This prop offers an excellent balance of speed and thrust for any type of flying using, gives a feeling of flying a giant scale plane with unlimited thrust.
Vox 13×8 wood (on 3s setup) Excellent prop for sport flying and longer flight times, also a good prop to practice precision aerobatics.
We strongly recommend getting more than one propellers as they transformed the plane and gave a very different feel. See which one suit best your personal style and preference.