Prop Adapter Puller
Suitable for 5mm shaft, this puller is designed for easy removal of jammed prop adapter from the motor shaft without damage to your motor shaft or model. No more bent shafts!! no more destroying your new propeller adaptor or cracking the cowling and motor box!!!
The simplest way to remove a prop adapter from your plane in seconds!!
Out of stock
Notify me when the item is back in stock.
SKU: AC-2163 - Need Help? Contact Us Leave Feedback
Categories: Prop Adapters, Addiction X Spare Parts, Addiction Spare Parts, Extra MX Spare Parts, Extra 260 Spare Parts, Ultimate AMR Spare Parts, Katana MX Spare Parts, XR-61 / XR-61T Spare Parts, XR-52 Spare Parts, Addiction XL Spare Parts, Katana Mini Spare Parts
How to use:
1. Remove the propeller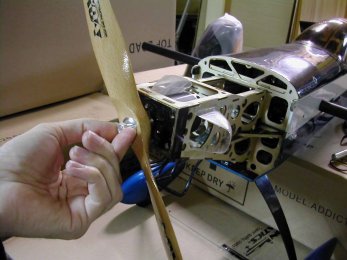 2. Fit the adaptor puller behind the collet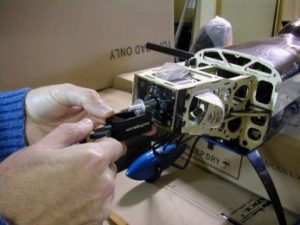 3. Fasten the thread to pull the collet