PA Gen2 LiPo 2600mAh 22.2V (6s) 30-60c
The new Gen2 packs / Now with pre-soldered connectors!
Save $35 when buying a set of 4 packs!
This is the newest 6s pack! especially made for the PA Ultimate AMR 60 / Addiction XL / Katana MX / XR-61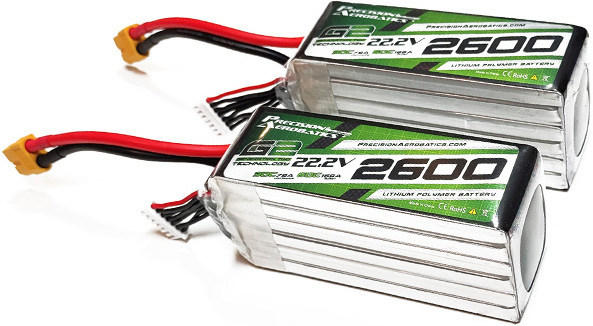 PA Gen2 LiPo 2600mAh 22.2V (6s)
Ratings: 30C(78A) , 60C(156A) burst
Dimensions: 34.3mm(W) x 48.8mm(H) x 106mm(L)
Weight: ~372gr/13.1oz (inc. plug)
Connector: Original XT60 main plug
Balance plug: JST-XHR
We are proud to release the new Gen2 Precision Aerobatics Lipo Packs
new level of performance and reliability
high quality pure raw materials
fast charging times (up to 5c)
strict factory quality control testing protocol
longer lifespan – our Gen2 packs last and last and last! Get more cycles than ever before!
constant voltage provides sick power throughout the whole flight!
lowest possible internal resistance
lower temperatures – even through the most demanding flight loads
GRADE A+ packs – new technology ensures best cell-matching possible!
The added punch, low internal resistance, voltage consistency and light weight allow for the ability to sustain demanding high energy – 3D maneuvers and therefore enhance the performance of any model. These packs specially designed to fit PA planes battery tray to perfectly suit the required CG setting.
NO FALSE ADVERTISING HERE!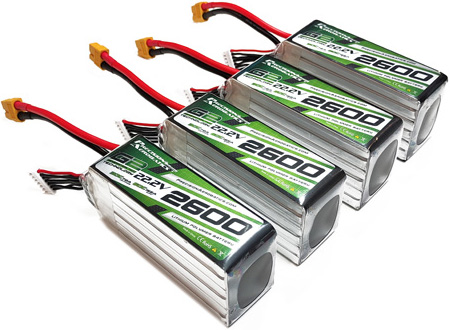 unlike other brands that over-rate their packs with false capacity and C rating that do not deliver the power they advertise, ours will in fact deliver more power than we advertise because they are TRUE C rated packs.
The improved Gen2 chemistry features a much lower internal resistance that provides a huge boost in performance over the V4 pack, with an added bonus of a safe charging rate of up to 5C (See note 1 below) and because of the superior cell matching also much less balancing time needed. In other words, a much-improved punch for quicker acceleration and a quicker cycle time at the flying field, doubling your fun.
Our airframes are designed with the PA Lipos in mind and as such when setting up a PA airplane using our packs means plug and play without the hassle of figuring out the CG positions or modifying the airframe to fit.
Our comprehensive iPAs (Integrated Performance Airframe-Drive System) tests consist of particular airframe, motor, ESC, propeller, servos and battery combination. Change any of those components and you change the model's specified aerodynamic performance. Don't compromise! High performance airplanes, require high performance set ups.
If you used other brand packs, you have probably experienced a power drop at the last 25% of the flight; this is a typical characteristic found on many ordinary Lipo packs. This is THE difference you will find with the PA Packs: similar to our thoroughly tested V4 packs, the Gen2 chemistry provides a very constant voltage throughout the flight.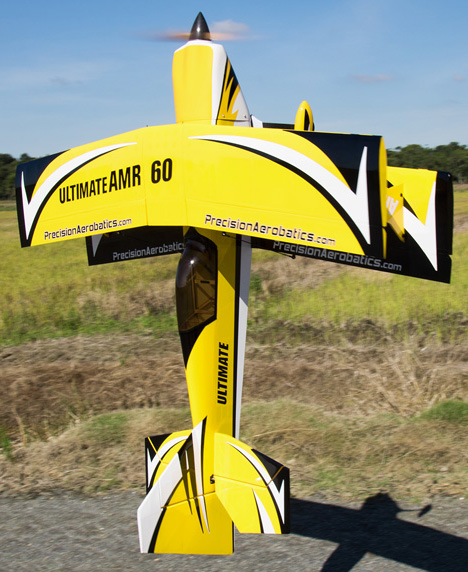 In the series of tests conducted, we recorded consistent flight performance up to 90% of the flight duration. This means high energy maneuvers could be performed with consistency up to almost the end of the session without being constrained to execute low power maneuvers (less throttle) at the last 25% of the flying session, in order to avoid damage to the battery pack.
The Gen2 packs take the limitation of EP flight out of the equation. No more compromises on the mix of maneuvers from start to end. The Gen2 packs allow you to fly in a similar fashion to the flexibility offered by IC-models within the flight session (See note 2 below). This opens up a whole new avenue to perform flashy maneuvers such as a high-speed snap into a hover followed by a torque roll and finishing off with a hand catch to add a high impact finale to your repertoire.
About our testing
Unlike other battery manufacturers, we have deliberately chosen to conduct lifecycle test in actual live conditions as opposed to bench testing in controlled clinical conditions. This ensures that our Lipos stand up to actual external influences (ambient temperature, ventilation, handling, field charging, cool down and repetitive cycles) at the flying field and in the air that will affect the overall battery performance.
Applications
The PA Gen2 Lipo packs are especially suitable for high performance 3D/freestyle model airplanes, from our small Thrust 10 up to our Thrust 60 XL size planes as well as 380-470 class hardcore 3D helicopters.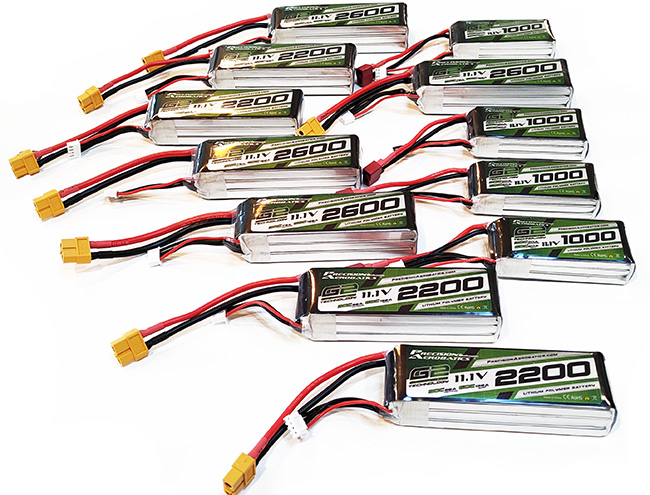 Note 1
Charging the Gen2 packs at 5C is completely safe; however, as a rule of thumb faster charging of any battery reduces the quality of the charging. We therefore recommend to charge at 2C whenever possible in order to maximize the pack's lifespan.
Note 2
Based upon setting the flight time to stay at or above 30sec before the speed controller Low Voltage Cutoff begins to kick in.
Caution
Due to the fairly linear discharge curve characteristics of our Lipo packs, the apparent feel of a power reduction beyond the last 25% of the flight may go unnoticed until the LVC kicks in. Due to the sustained punch right up to 90% of a normal session, there is always a temptation to fly to a point of hitting the LVC. Henceforth we strongly recommend setting your TX flight timer to consume about 80-90% of the pack to avoid any unwanted LVC.
Related Products
Ultimate AMR 60 Spare Parts, PA Lipo Batteries, Addiction X Spare Parts, Addiction Spare Parts, Wires and Connectors, Extra MX Spare Parts, Extra 260 Spare Parts, Katana 52 Spare Parts, Electric Shock Spare Parts, Ultimate AMR Spare Parts, Katana MX Spare Parts, XR-61 / XR-61T Spare Parts, XR-52 Spare Parts, Addiction XL Spare Parts, Katana Mini Spare Parts

$

3.00